About Us
We at India Innovation believe in staying ethical and fair in business- one reason behind our success and recognition across the global market. Under the pragmatic leadership of the visionary Mr. Parveen Kumar, we have moved from strength to strength as a manufacturer, trader, exporter and service provider, therefore serving and supporting numerous companies & individuals in the Indian market as well as abroad. We expertly cater solutions related to various automated products like Micro Controllers, Barrier Arms, Fence Boom Barriers, Metal Detectors, Sliding Gates, Sliding Glass Doors, Swing Gates, Search Lights, etc. Along with this, we render the finest Installation & Repairing Services, based on requirements of our prestigious customers.
The name of our company ranks high among the leading suppliers because of our supreme quality, affordability, professionalism, punctuality and many more factors. We also work complying to the latest technological standards that are set in the industry. Besides, all the components and materials used for the development of our products are thoroughly examined before the initialization of production processes. We also run a strict quality assurance test to make sure our products work flawlessly even under demanding conditions.
Team of Experts
With the support of almost 50 trained & experienced professionals, we have built a reputable position in the market, worldwide. Our team of experts is dedicated towards the prosperity of our company. Helping us attain this goal are their traits like:
Skillsets and knowledge of their respective jobs
Positive and professional attitude towards work
Effective communication skills and strong coordination
Production Advantages
At New Delhi, we have our sound and spacious production units, all well facilitated with top class amenities for non stop production of various products. With our will to win, we have segregated the setup into work areas related to production, assurance, packaging and shipment.
Market Presence
Over the years, our market presence has increased manifold in domestic, national and international regions with irresistible supply of top quality Search Lights, Swing Gates, Sliding Glass Doors, Sliding Gates, Metal Detectors, Fence Boom Barriers and other products. We state with pride that our work is always in sync with the latest market standards and emerging client needs.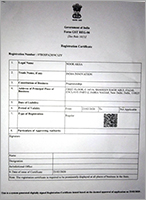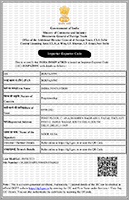 Read More